Kitchen Speaker
A ceramic bluetooth speaker that easily connects to any device for high quality sound from a beautiful object.
Great for kitchens, bedrooms, bathrooms, and anywhere else you want to play music and podcasts.
This speaker includes a three foot power cord and is not battery powered.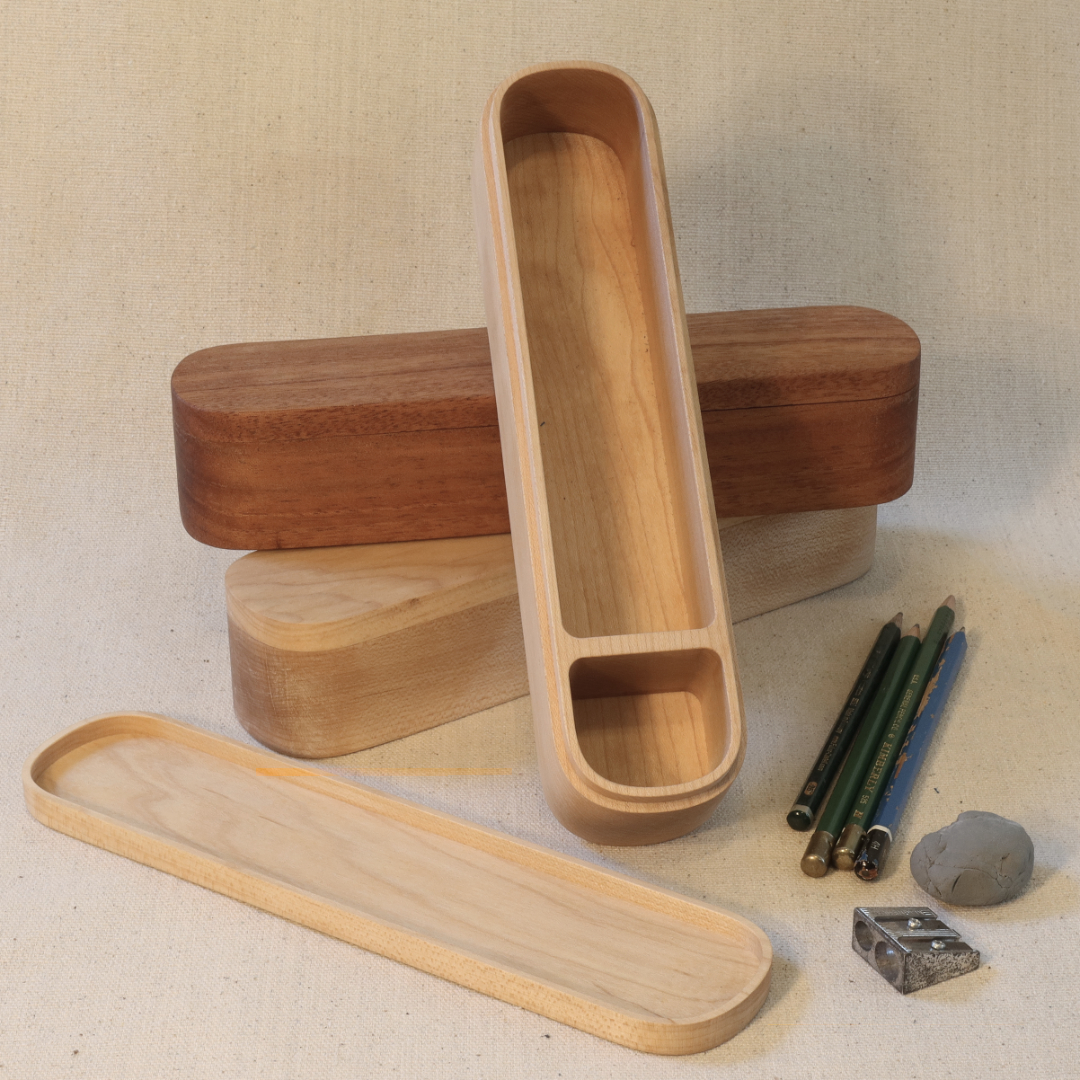 Pencil Case
Milled from a single block of wood I created these pencil cases to suit my own preferences.
The compartment is long enough to accomodate almost any implement, and large enough for a good variety. A separate compartment is provided for a kneaded eraser and sharpener. Rounded ends allow it to slide smoothly in and out of your bag.
I'm currently working on a new batch in black walnut.




Record Stand
A minimalist record stand in solid maple. Holds about forty records.